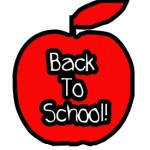 I hope everybody has had a great summer and that you've re-charged your batteries!
IMPORTANT:  WE ARE NOW STARTING ALL OF THE COURSES IN OCTOBER:
Monday/Monday & Wednesday classes: 5th October
Tuesday classes: 6th October
Tuesday & Thursday classes: 1st October
Wednesday classes: 7th October
Friday classes: 2nd October
If you haven't already enrolled, you still have time! Opening times for the month of September are from 18 00 till 20 30 from Monday till Thursday.