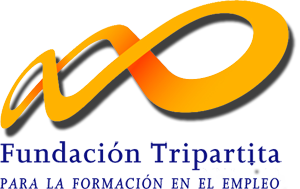 SUBSIDIZED COURSES
Your English course could be free!
FUNDACIÓ TRIPARTITA CREDIT
Spanish companies have a credit for the professional training of their employees which is then deductible from their payments to the Social Security. This credit is calculated and renewed annually. If it isn't used, it is lost.
HOW MUCH CREDIT IS AVAILABLE?
The credit that each company has varies, but all companies have a minimum per employee.
WHAT DO YOU HAVE TO DO?
You have to speak to the person in charge of professional training in your company to find out if you can use the credit.
THE PAPERWORK
Debbie's School deals with all the necessary paperwork in order to get your course subsidized.